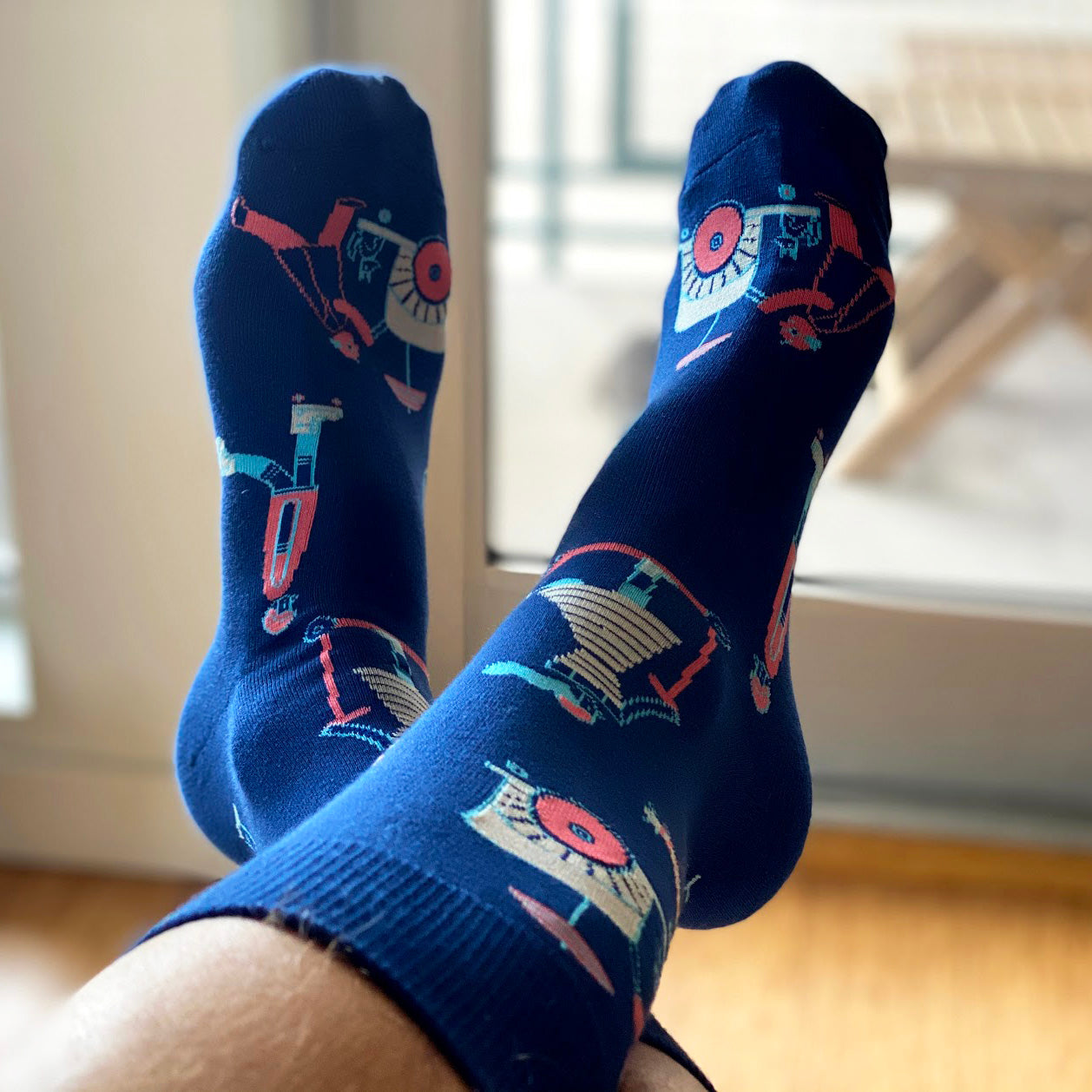 CicLAvia Socks by Brian Rea
Bringing the joy of CicLAvia to your daily life through SOCKS!  We partnered with Los Angeles artist Brian Rea and Sock It To Me to create a sock that celebrates Los Angeles city streets, the diversity of people-powered transportation, and some of our favorite CicLAvia characters. Let us know what you think and enjoy.
You might also like these products from The CicLAvia Store.