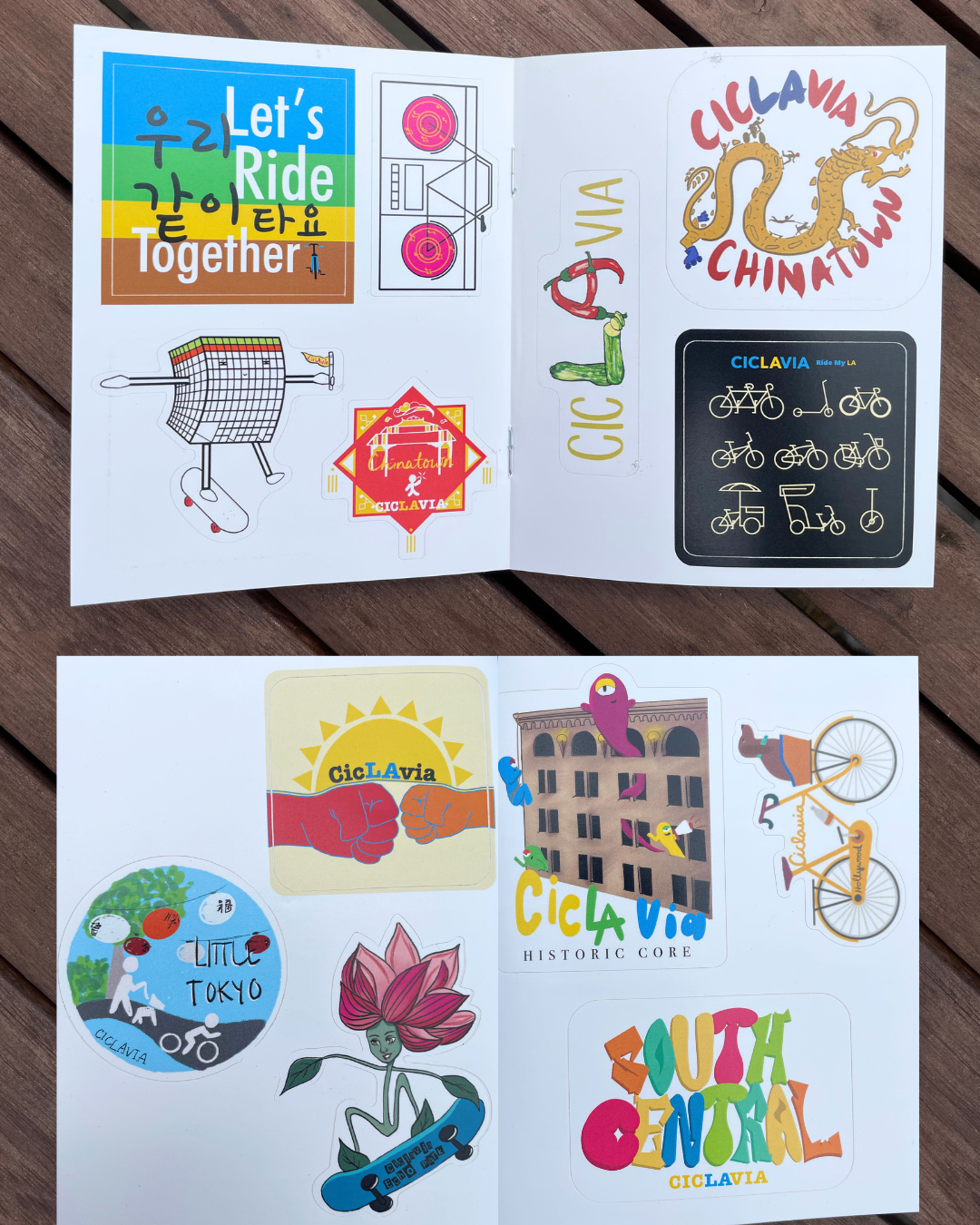 Cal State LA Sticker Sheet
In the Fall of 2022, students from Cal State Los Angeles' Art and Design in the Community class visited CicLAvia at their offices at the LA Cleantech Incubator (LACI) to learn about the work that goes into planning CicLAvia – and for a tour of the design and fabrication facilities at LACI. The students attended CicLAvia—Heart of LA on 10/9/22, with the prompt to think about their favorite places, spaces, and interactions that they observed at CicLAvia that day. 
In the following weeks, students worked with CicLAvia to develop a series of illustrations representing the neighborhoods of CicLAvia—Heart of LA's route. They celebrated the lotuses of Echo Park, the dragon gate in Chinatown, the architecture of the Historic Core, and the vast diversity of foods, people, and wheels on the route. 
The students' illustrations were produced as a sticker book highlighting their favorite places on the Heart of LA route. We hope you enjoy it!
4"x5" sticker book
You might also like these products from The CicLAvia Store.